Case Studies
The Oaks Zero Energy Community
The Oaks is a zero energy pocket neighborhood at Rose Villa Senior Living composed of 12 energy-efficient Craftsman-style homes designed to meet the Passive House standard. A 74-kilowatt solar array spread across the south-facing rooftops and south-facing carport generates enough clean power to meet the community's annual energy needs.
Challenge
Rose Villa is a continuing care retirement community providing independent living supported by layers of healthcare all on one campus. Rose Villa provides people with many options, including the ability to live out their environmental values as they age in place.
"Many people think of senior living communities as places where they may have to give up their way of life. At Rose Villa, we offer many ways people can continue to live their values and do the things they love," says Vassar Byrd, Rose Villa CEO.
When Rose Villa was expanding its campus, it made a commitment to creating a zero energy neighborhood. Given our previous design build experience with zero energy multifamily projects in the Portland region, including Ankeny Row and Tillamook Row, Green Hammer was a clear choice for Rose VIlla.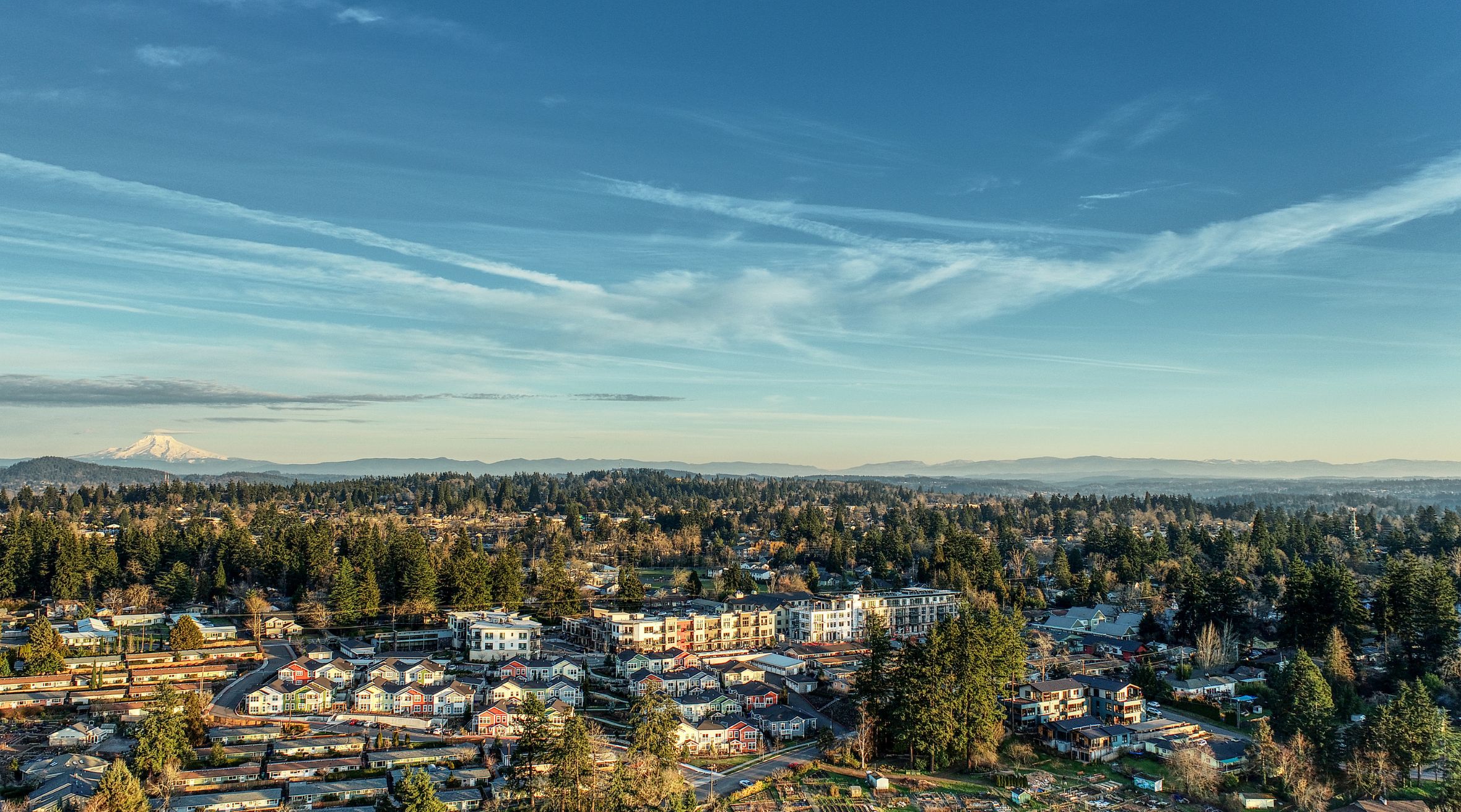 Approach
When designing The Oaks, Green Hammer incorporated Passive House design elements common to all of our projects to drastically reduce heating and cooling loads at The Oaks. The homes are expected to achieve a 70% reduction in total building energy use relative to existing comparable buildings.
We started with super insulating the envelope and making it airtight. Homes feature European tilt-turn triple-pane windows and triple-pane doors. Heat-recovery ventilation systems provide continuous fresh, filtered, outside air to each bedroom and living space within every home while continuously extracting air from the kitchens and bathrooms. Each home is heated and cooled with a single, centrally located wall-mounted mini split heat pump. As a result, the temperature remains very consistent in these homes regardless of the outdoor temperature.
State-of-the-art CO2-based heat pump water heaters cut water energy use by half compared to the next highest performing options currently on the market. Energy Star-rated appliances and low-flow water fixtures further reduce energy and water usage. The all-electric units have induction cooktops instead of gas ranges.
What little energy is used by the residents of The Oaks is supplied by a 74-kW solar-panel array, spread out among south-facing roofs and the south-facing carport. In addition to energy-saving measures, we incorporated universal design elements such as low threshold entrances and roll-in showers that allow residents to live independently as their health and physical condition changes.
Strong Sense of Community
The triplexes are organized around a central courtyard with a mature heritage oak tree preserved during construction. Bioswales collect and filter stormwater. Native plants line the pathways and residents have their own gardens. The residents living in The Oaks are a close-knit community that became even more connected during the COVID-19 pandemic. They share gardening tips, gather outside for happy hours, and look after one another's pets.
"For me, living in a zero energy community inspires me to think about what I can do to reduce my impact on the environment," says Lynn Thomas, a resident of The Oaks. "I want to leave this place better for my grandkids and it feels good to be part of a community of people who feel the same way. On a nice day, we're all outside on the sidewalks catching up with each other. It's a very easy community to be part of."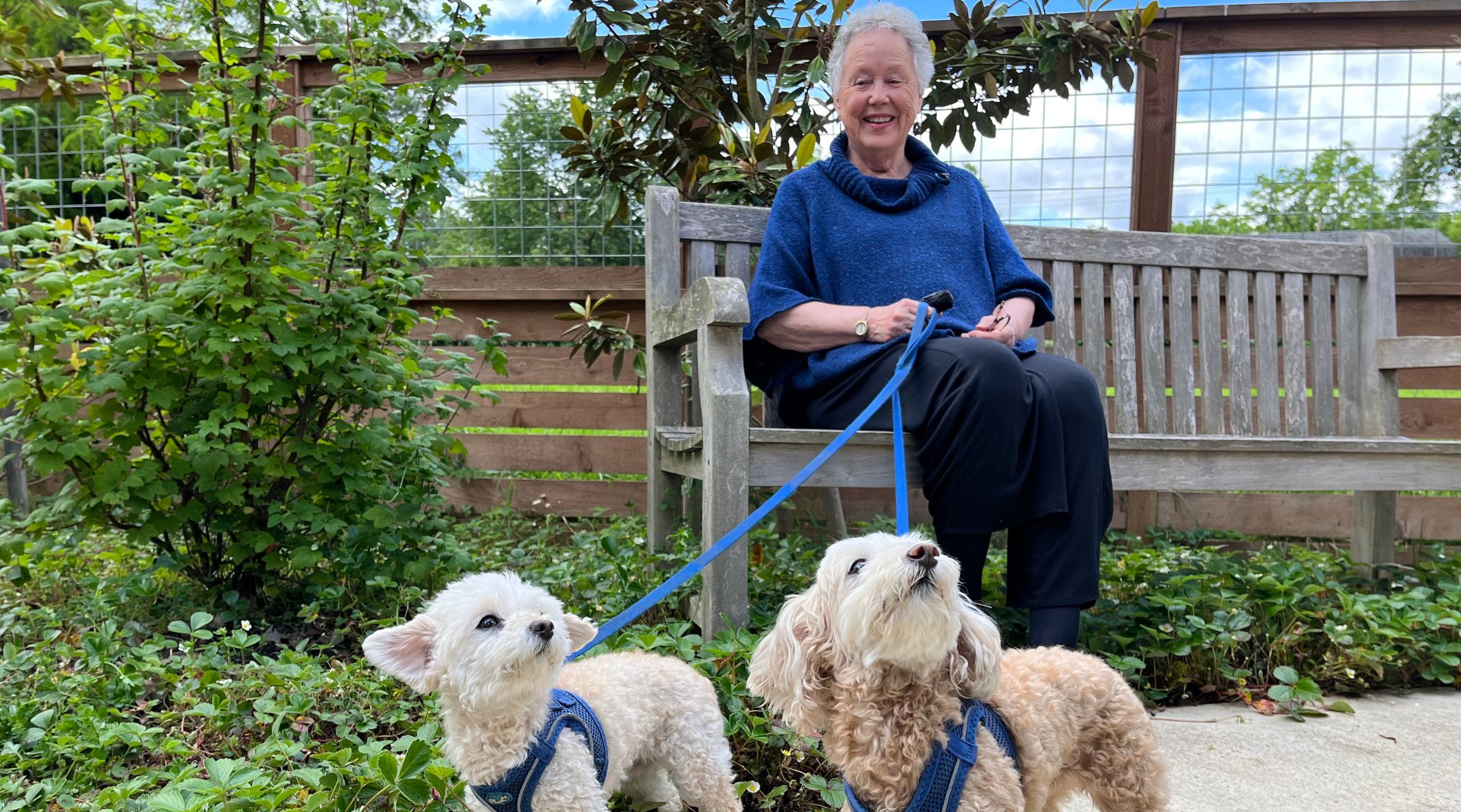 Results
We completed The Oaks neighborhood in 2019, ahead of schedule and below budget. All units sold before construction was complete, showing strong demand for eco-friendly housing in the senior living market. Soon after residents moved into The Oaks, we began partnering with Rose Villa to design a second zero energy courtyard community, Trillium Townhomes.
The Oaks received Zero Energy certification from the International Living Future Institute in May 2021, after a full year of occupancy. Living in homes with tight building envelopes and efficient mechanical ventilation systems provides residents of The Oaks with unparalleled comfort and health benefits. "Indoor air quality and thermal comfort are important for people of all ages—especially those with asthma, allergies, or other health concerns," says Erica Dunn, Green Hammer director of design.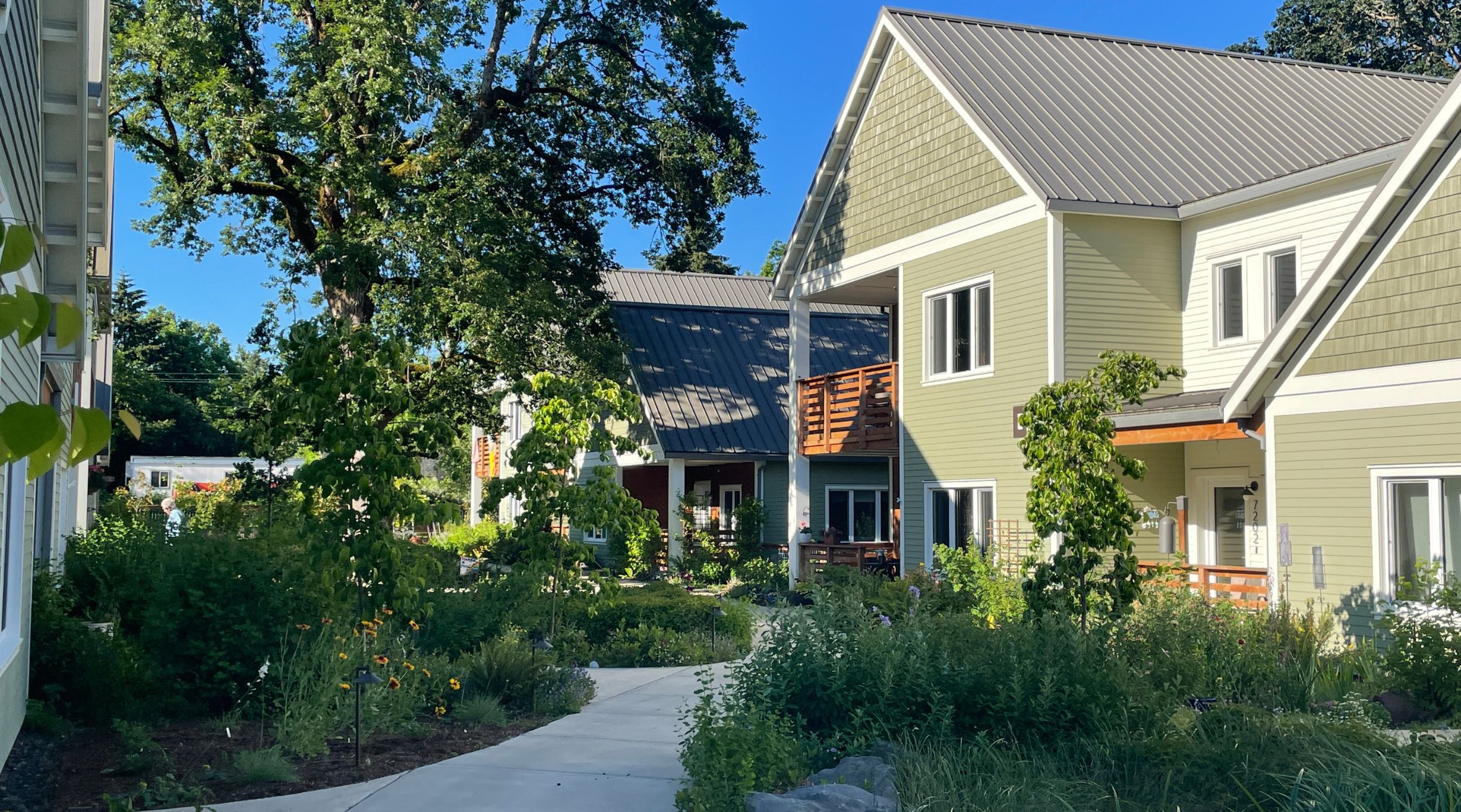 Awards and Recognition
The Oaks received Zero Energy certification from the International Living Future Institute in 2020. It was a finalist in the National Association of Home Builders Best of 55+ Housing Awards. It was included in the 2022 Zero Home Tour and has been featured in numerous publications. Vassar Byrd, CEO, Rose Villa Senior Living, was named one of five 2019 Design Champions by Environments for Aging.
Project Details
Receiving Zero Energy certification from the International Living Future Institute, The Oaks was the first zero energy community serving seniors in the Portland metro area.
Project Partners
Architect: Green Hammer
Interior Design: Green Hammer
Engineer: Grummel Engineers
Landscape Design: Shapiro Didway
Solar Installer: Synchro Solar
< Previous Case Study
Next Case Study >