What is a Certified B Corporation®?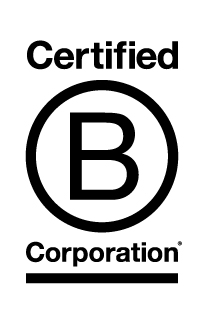 Certified B Corporations use the power of business to solve social and environmental problems. To become a certified B CorpTM, Green Hammer had to meet performance standards in four categories: Governance, Workers, Community and Environment. We answered more than 250 questions about our business practices, including worker salaries and benefits, civic engagement and giving, energy and water usage, purchasing policies, transportation practices and more. Our answers were then verified by B Lab®, the nonprofit that certifies and supports B Corporations.
After becoming certified in April 2017, Green Hammer joined a global community of more than 2,000 Certified B Corporations that have one unifying goal – to redefine success in business. Every day, we try to find ways to improve our business operations so that we can become an even bigger force for change in our community and the world. And thanks to B Lab, we have a way to measure the impact of those actions, which in turn motivates others to do the same.
Why get certified?
As a green design and construction firm, we view third-party certifications as essential tools for measuring the impact of our buildings. So, it's only fitting that we would seize the opportunity to become a Certified B Corporation® as a way to measure the social and environmental performance of our business. We find third-party certification to be the best process for benchmarking and improving upon our goals. Becoming a Certified B Corporation® is also a way to ensure we constantly work to improve our commitment to the triple-bottom-line— financial health, a healthy planet and healthy people.
How did we do on the B Corp Assessment?

To qualify for B Corp certification, a company must score 80 or more points. Green Hammer scored 126. (Go here to see our 2017 B Impact Report). We received high marks for occupational health and safety and worker communication, as well as civic engagement, local economic development, and minimizing our environmental impact through our building practices.
While many design-build firms create buildings that 'do less bad', We envision a future where every single project that we build is net-positive-energy and every part of its lifecycle supports a healthy ecosystem. Today, many of our buildings produce more renewable energy and clean water than they consume, significantly improve indoor air quality, and support responsibly managed and healthy material sources. To that end, we are committed to continuing to improve our business practices and lead by example.
B the Change
We are committed to doing business with other B Corps. Whether it's purchasing building supplies, choosing cleaning products, selecting a website host, or hiring a caterer for our company picnic, we look to B Corps first. If you have any questions about becoming a B Corp, please contact us. We'd be happy to help!