High Standards for Ultra-low Energy Buildings
Passive House (known as Passivhaus in Europe) is an advanced energy-efficiency standard that produces buildings with superior indoor air quality and thermal comfort while reducing required heating energy use. Passive House buildings are super insulated and virtually air tight, requiring minimal energy for heating and cooling. A typical Passive House building consumes 90% less heating and cooling energy and has 70% less overall energy consumption than a standard home. The Passive House standard applies to all building types, including single and multi-family residences, mixed-use buildings, health and wellness centers, hotels, schools, commercial office buildings, and restaurants.
An early leader in the Passive House and solar passive house movement, Portland based, Green Hammer was involved with the majority of the first certified Passive House designs for commercial and residential buildings in the Pacific Northwest, including Portland.
Read about the CAPACES Leadership Institute, a 2,860 sqare-foot Passive House office building designed and built by Green Hammer in 2012 with the help of hundreds of volunteers. Green Hammer served as the Passive House Consultant on Orchards at Orenco, the nation's largest multifamily project built to date to achieve Passive House certification. Green Hammer's Alex Boetzel and Dylan Lamar provided air-sealing consultation on Rocky Mountain Institute's (RMI) headquarters in Basalt, Colo., helping the design team follow the air-tightness standard of Passive House buildings.
Green Hammer has several Certified Passive House Builders and Passive House Consultants (CPHCs) on staff: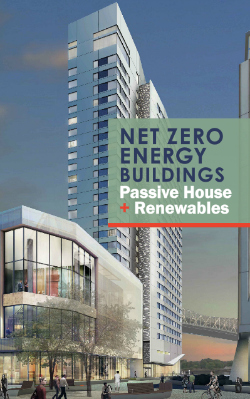 Net Zero Energy Buildings: Passive House + Renewables features Ankeny Row and Orchards at Orenco, two multifamily housing projects for which Green Hammer provided Passive House design-build or consulting services.