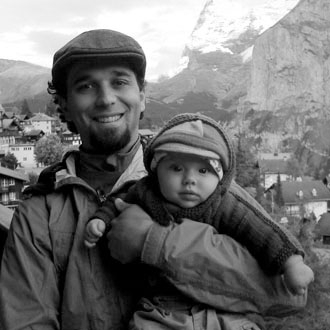 Back
A wealth of knowledge, passion and expertise, Stephen leads the Green Hammer team in designing and building structures for life.
Expertise
Certified Passive House Consultant CPHC
BS, Community Development and Applied Economics, University of Vermont, VT
Stephen Aiguier founded Green Hammer in 2002, evolving the business into a full service design-build firm committed to advancing the highest standards for green building. In the first few years of operation, Stephen led Green Hammer in building five of the nation's highest scoring LEED Platinum homes. A Certified Passive House Consultant (CPHC) and building science expert, Stephen has been involved with many of the first residential and commercial Passive House buildings in the Pacific Northwest. Recently, he served as an energy performance advisor for the Passive House approach taken on the energy upgrades at Central City Concern's Mark O. Hatfield building in downtown Portland.
A stern advocate for the protection of wilderness areas and restoration of natural forests, Stephen has supported countless non-profits and campaigns to both protect wild places and to responsibly steward our natural resources. In 2008, Stephen spearheaded Green Hammer becoming the first and only Forest Stewardship Council (FSC) Chain of Custody (COC) certified building firm in the United States. In 2004 Stephen co-founded Urban Timberworks, an FSC certified milling operation that transforms urban salvaged trees from the Portland metro area into artisan furniture. In 2005, Stephen co-founded the Build Local Alliance as a forum for connecting local FSC certified forest stewards to builders and architects in the Portland region.
Rarely is such a wealth of knowledge, passion and expertise found in an individual so willing to share with the world. Stephen has been invited to speak in front of thousands of people at every major green building conference in the United States, and he regularly blogs for the Daily Journal of Commerce and Sustainable Business Oregon. He teaches the Earth Advantage Institute's Sustainable Homes Professional class, an intensive 6-month class on building science and green building designed for industry professionals.
In 2011, Stephen was named one of Portland Business Journal's "40 Under 40", and as one of Sustainable Business Oregon's Top 10 Sustainable Built Environment Leaders to Watch in 2012.
An active cyclist, surfer, and outdoor enthusiast Stephen also enjoys exploring the Pacific Northwest with his wife Karen and daughter Olive.
< Previous
Next >